JStewartMusic
Music Producer & Guitar Tuition
Music is an amazing way of expressing yourself whether you're a game developer or you want to learn to play the guitar you'll be able to find something here to help you achieve your goal.
I've helped people:
Bring to life their game and characters in different video games
Helped developers with limited funds find royalty free and high-quality music that can finally fit their budget
Helped children and adults explore the joy of playing the guitar through rhythm games and more through 1-1 lessons.
Provided guitars at a low cost for parents with limited funds so they can still learn to play the guitar without the upfront cost! 
Click one of the links below for more info
Guitar Lessons
Video Game Music
Jonathan Stewart
Music Producer and Guitar Teacher from Tiverton
Jonathan has been composing and creating music from a young age. He has helped students and game developers alike discover the power of music and how it can help their projects and lives grow.
Guitar Lessons in Tiverton
Learning guitar is an amazing skill to have and can be incredibly rewarding no matter your age, or musical experience! 
Also, online tuition available now  click the link to find out more! 
Over the past year or so, I have had guitar lessons with Jonathan Stewart and in that time I have been extremely impressed with his patience, knowledge and friendly persona he has given throughout my lessons with him. Sarah Woodison
My 10 year old son has been having lessons given by Jonathan for about 12 months now. I have never come across anyone as kind, considerate, understanding or as patient and I would have no issue with recommending JStewartMusic to anyone wanting to learn guitar. Michelle Baker
Jonathan has taught my 9 year old son guitar for a number of months now.
My son has issues concentrating, and Jonathan has spent time coming up with different ways to try and keep him focused and motivated. Gemma Davey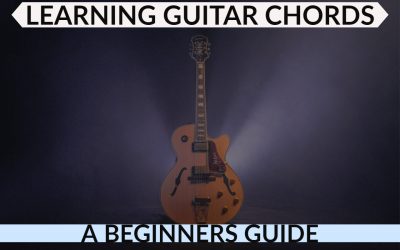 Ever wanted to learn how to play a few chords? This short guide from The Busy Musician is just the ticket to get you going!